Hackathons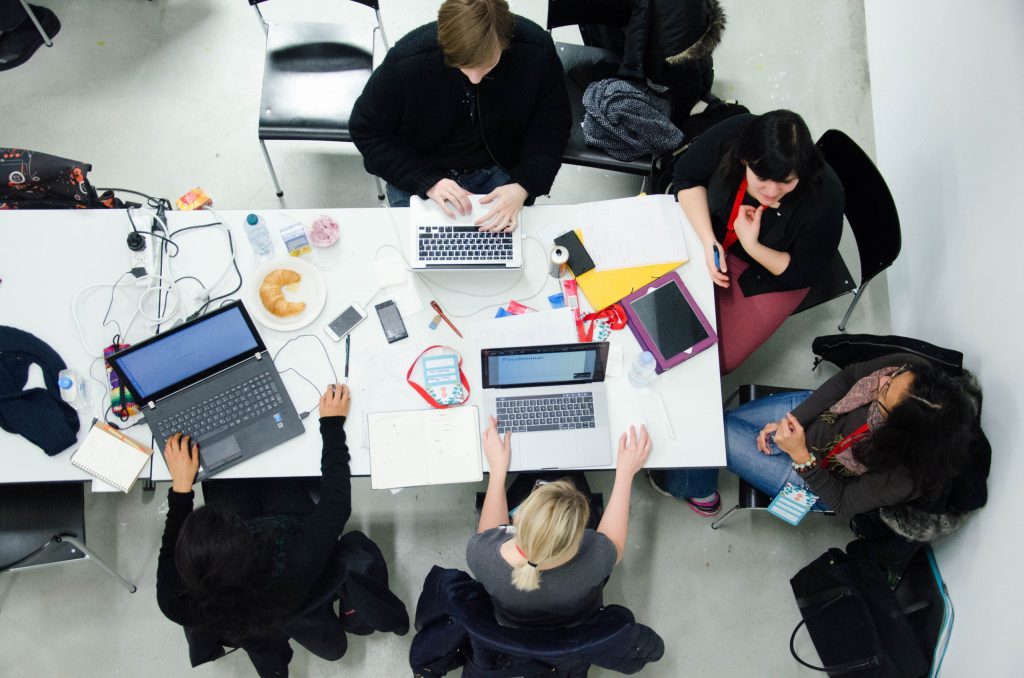 We organise Hackathons on a regular basis in order to strengthen open data publication and usage as well as open and interdisciplinary innovation in all kinds of sectors, from farming to multilingualism.
The problem
On one hand, not enough people are actively involved in today's data-driven transformation of our society. And if they are, they tend to work alone or in their own silos. On the other hand, organisations and public agencies are reluctant to publish data unless there is a clear demand or benefit.
The solution
We aim to motivate, empower and connect diverse individuals and organisations to co-shape our digitalisation with an open, collaborative and interdisciplinary mindset. During Hackathons people from all walks of life use their skills with the aim of initiating and actively shaping innovation processes for the common good. In bottom-up, open and collaborative processes, digital solutions are developed – often on the basis of open data. Thereby we motivate diverse organisations and public agencies to publish new datasets or improve their open data quality.
In addition, we support thematic working groups like the Energy Data Working Group and the Open Farming Working Group in order to foster more regular exchanges between different stakeholders of an industry.
Get engaged
Sign up for one of our upcoming events or for our Hackathon Newsletter in order not to miss the next one!
Opendata.ch Hackathon Handbook
If you're interested in learning more about how Opendata.ch Hackathons work you can find all the details in our handbook.