Our advisory board members help define the strategic direction, act as ambassadors for our cause and for the association, and advise on policy and legal issues.
---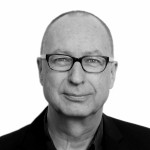 André Golliez
André Golliez studied computer science at the ETHZ from 1981-86. He then worked as an IT manager in the machine industry and in the financial sector. In 1999, he founded the company itopia ag together with partners and specialized in strategic IT consulting for public administrations. Since July 2015 he is on the road with the company Golliez Open Data Consulting and since 2019 as Founding and Managing Partner with the company Zetamind AG. He is also a lecturer at the Institute for Tourism and Mobility at the Lucerne University of Applied Sciences and Arts and President of the Swiss Data Alliance. From 2004-2009, André Golliez was President of the Swiss Informatics Society and in this capacity led the Year of Informatics 2008 (informatica08). In 2010, together with friends, he launched the Open Data Initiative Switzerland.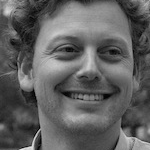 Andreas Amsler
Andreas Amsler
is an e-Politik startup co-founder, Open Data promoter and user from the very beginning. Professionally, he was leading
OGD at the Canton of Zurich
with the
OpenZH program
from spring 2018 until autumn 2022. Before that, he built the publication infrastructure for Open Data in Switzerland as a product owner with his colleagues from
Liip
. As a member of the board since the founding of the association, he is particularly involved in the areas of community and communication and helps to increase knowledge and know-how about Open Data in politics, business and the public.
Christian Trachsel
Christian Trachsel has been responsible for Open Data at SBB since 2015. He is responsible for the SBB Open Data platform as well as for the continuous development of Open Data in public transport. Innovation and cooperation with teaching are important to him. He is involved with the Swiss Scouts Movement for a Switzerland worth living in.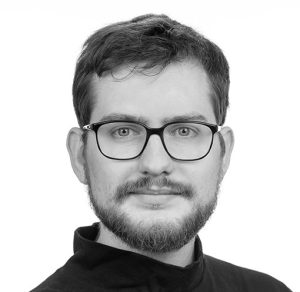 Dominik Sievi
Dominik Sievi is Records Manager, Managing Director of
Sievi Daten GmbH
and Associate Partner of the
Swiss Information Governance Competence Center
. He focuses in particular on the connection between Opendata and archiving as well as on education policy: as co-author of the current education plan for apprentices I+D EFZ, records management docent and apprenticeship exam expert for the same training as well as a member of the education committee VSA-AAS. He is also a member of the Bibliosuisse Commission for Professional Ethics.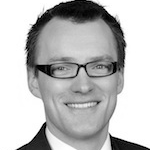 Dr. Matthias Stürmer
Matthias Stürmer is professor at the Bern University of Applied Sciences, where he heads the Institute for Public Sector Transformation of the Business School. He is also lecturer at the University of Bern, where he heads the Research Center for Digital Sustainability at the Institute of Computer Science. He is president of the association Digital Impact Network and the association CH Open. He is also the secretary of the Parliamentary Group for Digital Sustainability (Parldigi) and was a member of the Parliament of Bern from 2011 to 2019 as an EVP city councilor.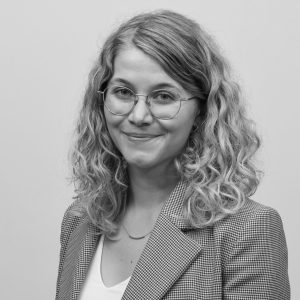 Flurina Wäspi
Flurina Wäspi is Topic Lead Democracy at
Stiftung Mercator Schweiz
. Between 2018-2023 and since completing her Masters in Political Science and European Law at the University of Bern, she has researched, lectured and organized events at the
Institute Public Sector Transformation (IPST)
of the Bern University of Applied Sciences Economics on the topics of digital democracy, smart cities & regions and sustainable digitalization. In relation to the latter, Flurina led the
UN Policy Network on Environment and Digitalisation
(PNE) initiative of the Internet Governance Forum IGF in 2021. In her spare time, Flurina has been involved for many years with
Discuss it
in the field of political and civic education of youth and young adults.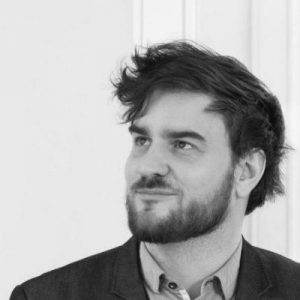 Hannes Gassert
Vice President
Hannes Gassert is a web entrepreneur, author and community organizer at the intersection of technology, media and culture. He studied computer science and media studies and represents the point of view "technology is culture" as co-founder and board member of Liip ("Agile Web Development") and the online game startup Skim, as board member /ch/open and LIFT as well as through event series such as Webtuesday or Netzzunft. Based on this, he is working on a number of interdisciplinary innovation projects. Accordingly, Gassert sees open government data, open source and open standards primarily as drivers of sustainable innovation in business and society.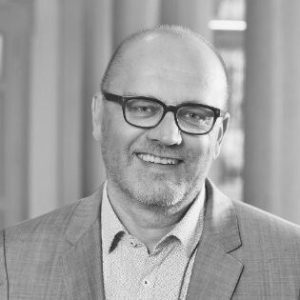 Jean-Luc Cochard
Dr. Sc., Jean-Luc Cochard studied computer science at the EPFL. After 10 years spent in research centers in Quebec, Ticino and Valais in the field of automatic natural language processing, he joined Swisscom's applied research department in charge of speech recognition activities. He then founded two startups with Swisscom colleagues active in the same field. Four years later, he joined a Bern-based company active in the field of call center solutions. He was responsible for commercializing these solutions in North Africa and French-speaking countries. He then spent six years managing an SME in the canton of Neuchâtel, active in microelectronics. For ten years now, he has worked at the Swiss Federal Archives as IT manager until recently. He has been heavily involved in OGD activities over these ten years, and currently manages the
LINDAS
infrastructure for publishing Linked Open Data from Swiss administrations.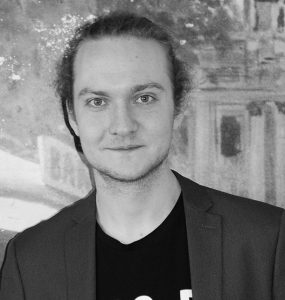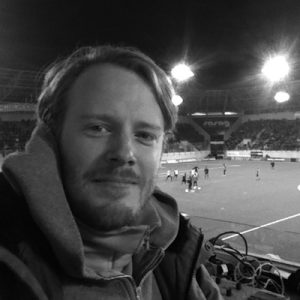 Jonas Racine
Jonas is a lawyer with a special interest for the relation between digitalization and law. In his PhD he touched upon the application of the principle of transparence in Sweden where this principle has existed since 1766 and has influenced many other jurisdictions. As a lawyer in charge of digital and data he contributed to extend the principles of open government data within the public administration of the canton of Zurich. Since 2022 he works as a consultant for APP Unternehmensberatung.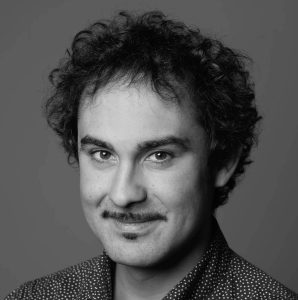 Lorenzo Niola
Lorenzo Niola managed 9x startup accelerators in 3 continents (North America, Europe and Middle East), supported large corporations through strategic consulting and open innovation activities.  He studied business administration and innovation both in Italy and Denmark, Lorenzo has been 2x cofounder. Organized several hackathons and mentored at many
Startup Weekend
events all over Europe. Among his interest, the intersection between technology and sustainable planet/society. Former Curator of the
Geneva Hub Global Shapers Community
and
Startup Grind
Milan Co-Director. Strong believer and promoter of open source initiatives across startups in Switzerland, currently collaborating with Swiss investors and startups, EPFL, University of Geneva and more.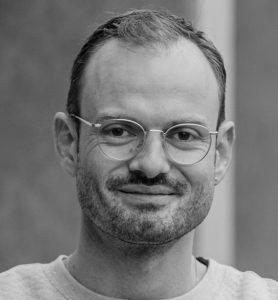 Moritz Mähr
Dr. sc.
Moritz Mähr
is an Associate Researcher in
Digital Humanities
at the University of Bern and the digital project manager of
Stadt.Geschichte.Basel
at the University of Basel. He studied history and philosophy of knowledge, computer science, and banking and finance in Zurich and Berlin. From 2018 to 2022, he was a research assistant at the Chair for the History of Technology at ETH Zurich. He wrote a dissertation on the
digitization of migration authorities in Switzerland in the 1960s
. The study was part of the SNSF-funded project
Trading Zones
. His research interests include science and technology studies, digital humanities, and the history of computing. He is an advocate of open science, open access and open source.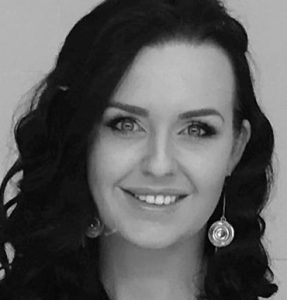 Rahel Ryf
Rahel Ryf was the driving force behind the open data platform Mobility Switzerland for several years. She was also managing director and co-founder of the start-up tipo ticketing GmbH. Tipo was acquired by Eventfrog AG at the beginning of 2022. She now works there as Head of New Business. She studied Business Informatics (BSc, specialising in E-Government & E-Business) and Business Administration (MSc, specialising in Online Business & Marketing) at the Bern University of Applied Sciences and Arts and the Lucerne University of Applied Sciences and Arts. Challenging and creative tasks that require a lot of energy, initiative, dynamism and joy are just her thing.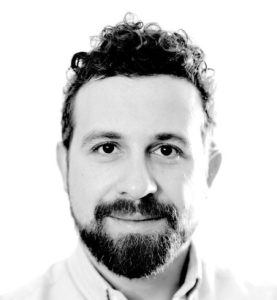 Tobias Naef
Tobias Naef is a political scientist and a lawyer with a doctorate in data protection. He wrote his dissertation on international data flows and the relationship between data protection and trade liberalization (
open access
). At the Swiss Customs Authority, he was supporting digitalization and legislative projects. Currently, he is deputy head of the legal section at the data protection commissioner of the Canton of Zurich, where his work includes, among others, the delimitation of data protection and the principle of public access to data.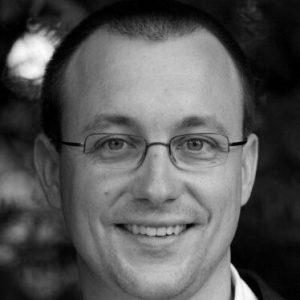 Lionel Walter
Lionel Walter is a software engineer for arbim IT, a company providing IT services to libraries, archives and museum. In his work, he thrives to make data from cultural institutions more open, linked and usable. He joined the OpenGLAM Network in 2016, when the 2nd Swiss Open Cultural Hackathon was hosted by the Basel University Library, where he used to work.