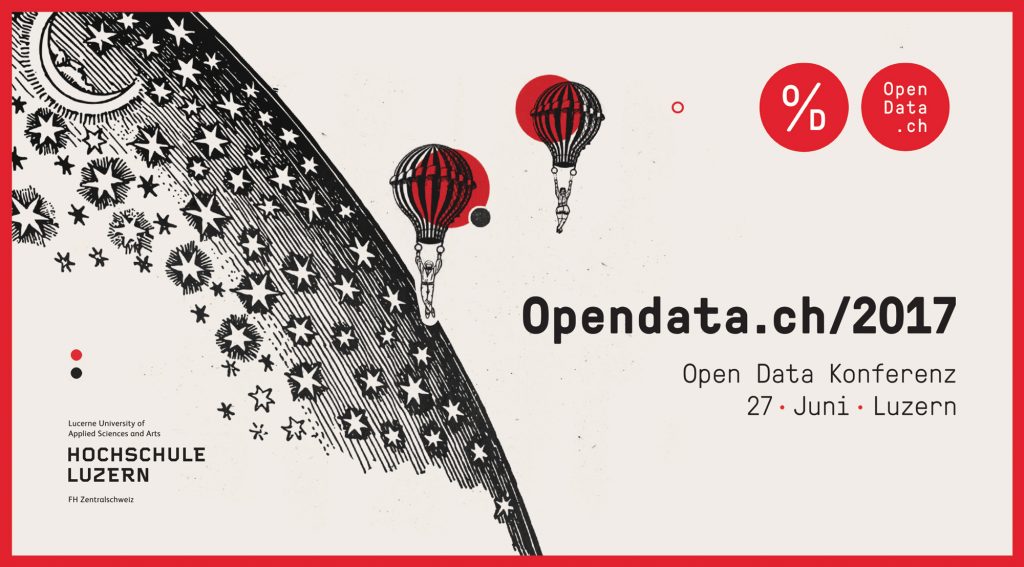 Opendata.ch/2017 is Switzerland's leading conference convened around the subject of Open Data, hosted by the Lucerne University of Applied Sciences and Arts and its inititative Datenwelten and Opendata.ch.
On June 27 in 2017, we are going to shape the national conversation among business executives, politicians, public officials, researchers and open data enthusiasts through a very diverse and dynamic program that includes subjects such as Open Smart Cities, Open Tourism & Transport Data, Open Science, Open Food Data & Data Infrastructure.
Together we will explore new frontiers and go beyond government, beyond the centers and into the personal space.

The day before, on June 26, the OGD DACHLI Conference will take place at the same location:
Open Government Data asks for more than only a modernisation of public processes. OGD asks for an adaptation of the fundamental attitude, a change, which is often being described as "OGD Culture". Openness as supply and demand must find together and enhance each other with regards to their further development. The ODG-DACHLI-Conference addresses this subject of an "OGD Culture" and looks for specific measures, which the public sector can implement.

We thank our partners opendata.swiss and Hasler Stiftung for their tremendous support in realising the Opendata.ch/2017 conference.