Facilitating the OGD Masterplan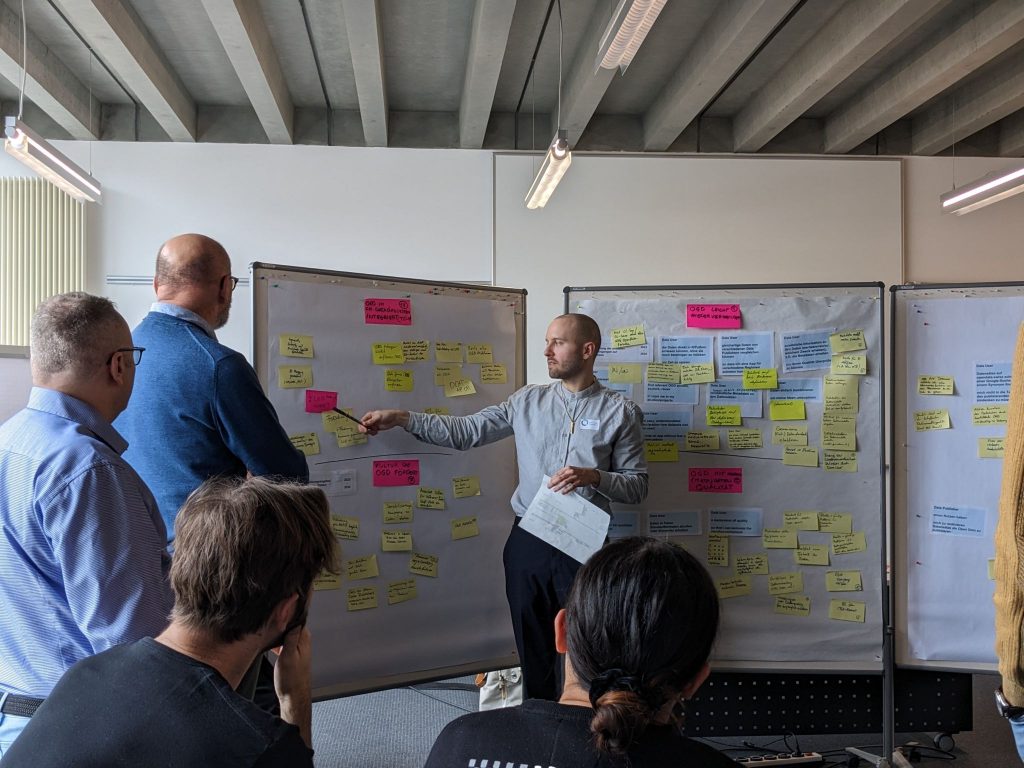 The EMBAG, a law laying the groundwork for the digital transformation of the Swiss federal administration, is going to take effect in 2024. This represents a milestone for Open Government Data (OGD) in Switzerland by introducing the principle of "open by default" at the federal level. To prepare the administration for the entry into force and as a continuation of the current OGD strategy (2019 – 2023), the Federal Council will introduce a list of measures to promote OGD at the end of the year.
Working alongside the OGD office, Opendata.ch's team facilitated the shaping of the OGD Masterplan involving users, providers and other experts from business, academia, the public sector and civil society. The master plan emerged from a collaborative effort, featuring two workshops and a written consultation in partnership with the OGD office. Throughout this journey, we explored the present state and future potential of open government data.
The first workshop centered on the current state, offering insights into challenges and barriers for OGD. By incorporating and prioritizing user stories, we gained better focus on the problematic areas, laying the groundwork for the subsequent workshop. That's where we defined objectives and key results to get there. Finally, we've prioritized the key results and defined indicators to measure their impact. Based on the results of the workshops, the OGD office created a draft and the participants added to it. The OGD Masterplan will be published in December.