Complete our survey and help us better meet your needs
Dear Opendata.ch community,
We have created a short survey to learn about you and your interests in open data & open knowledge. Our aim is to be better able to cater to your needs and wishes in 2022!
Also, in the spirit of the holiday season, we are giving away three copies of Caroline Criado Perez's book "Invisible Women: Data Bias in a World Designed for Men" (in German) to three lucky survey participants!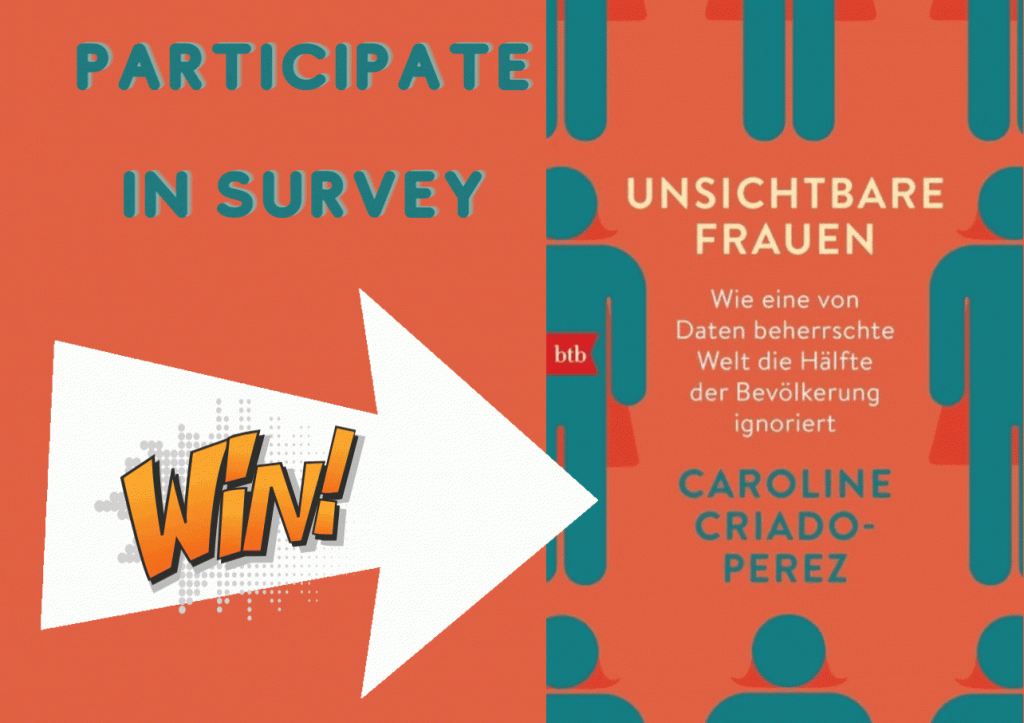 Just take 5 minutes to fill out our community survey in order to join the book giveaway.
We are very grateful for your feedback – thank you!