Opendata.ch: A 10 Year Review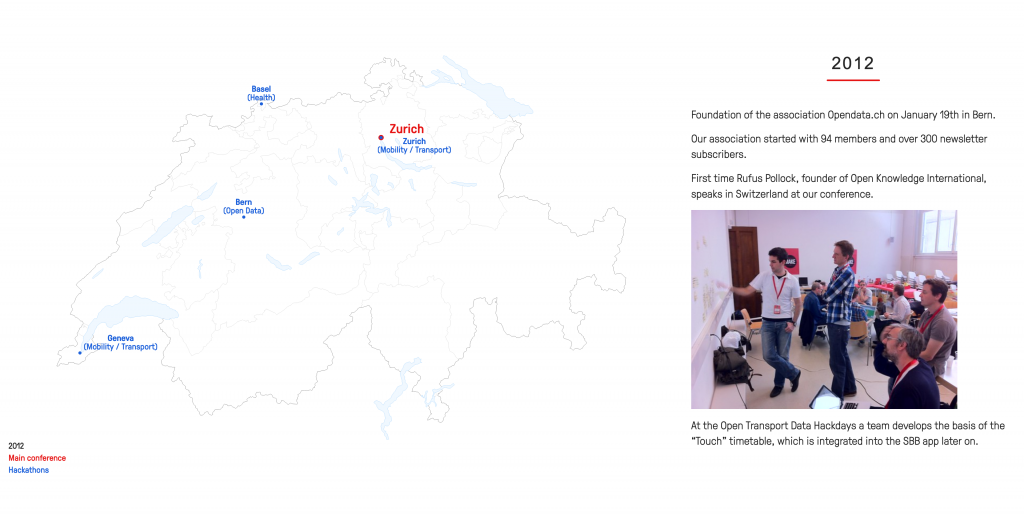 To celebrate our 10th anniversary, we would like to look back at our activities and highlights over the past 10 years. This review serves as documentation, inspiration and basis for the next 10 years of Opendata.ch in Switzerland. Thank you all for joining us on this journey toward an open, innovative and fair society.
Thank you Luc Guillemot for building this.