Rethink Journalism Hackathon (online)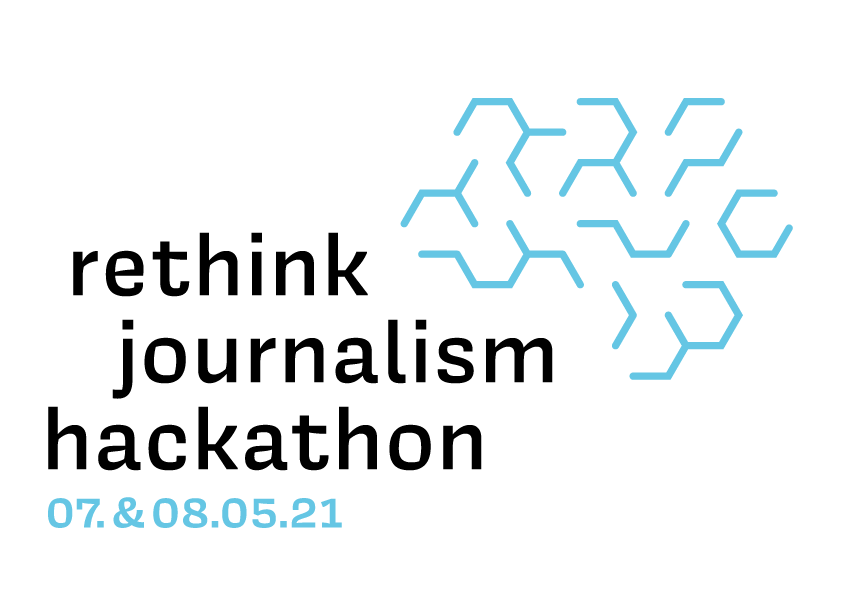 Let's rethink
Over the past decades, journalism has been continuously reinventing itself. Small and innovative media establishments charge into battle for attention and users. Come and join us in the quest to stimulate and promote progressive journalism. Help us in the fight against fake news and hate speech. Be part in overturning information monopolies!
Let's do this
Sign up now for the Rethink Journalism Hackathon (which takes place online) and develop digital solutions together with media professionals, programmers and users for an informative, independent and diverse digital media world.
Let's team up
The We.Publish Foundation promotes media diversity in Switzerland with an innovative approach: they offer open-source publishing tools to small and regional, independent media establishments, creating necessary digital infrastructure.
Opendata.ch knows: transparency through Open (Government) Data strengthens the trust of the general public in the government and promotes innovation and competition of the economy.
Since 2015, tsüri advocates for a sustainable, open, modern and ecological society. This only works with mutual trust between the user and the editorial office. This is why they promote transparency, authenticity and independence. They actively stimulate their target's group political consciousness. Users aren't educated top-down but are fed with inputs, that spark an independent opinion creation.
bajour is Basel's online voice. They find out what moves Basel: They go out, talk to people and use their journalistic senses and experience. Their editorial team summarises the most important events in the Basel Briefing – daily on time for your breakfast.